When it comes to vacations in Italy, Sicily often falls by the wayside in favor of the more high profile mainland cities such as Rome, Florence, and Venice.  However, for the more adventurous traveler, Sicily is a ruggedly beautiful and affordable region of Italy that is immersed in the same culture and traditions that have sustained it for hundreds of years.  Be prepared to come up against local dialects, immense culture shock, and the sensation that you've stepped back in time a generation or two; but if these are all things that sound intriguing to you, Sicily is sure to be the adventure of a lifetime.  Here are the top 10 activities you absolutely cannot miss on your trip: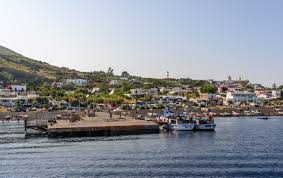 1. Laze On the Beach At San Vito Lo Capo.  This small town on the west coast of the island has idyllic white sand beaches and stunning vistas of the Mediterranean sea, as well as well-preserved Moorish architecture.
2. Sample the Local Fare.  Sicilian food is one of the most unique and flavorsome in the world; strongly influenced by Spanish and Italian cuisine, dishes are spicy and widely seafood based, flavored by almond, rosemary, mint, and basil.  Cannoli are a popular dessert you must try with strong coffee.
3. Tour the Salt Flats In Trapani.  Once a saltwater sea, over the course of time the waters receded, leaving Trapani with a surreal stretch of dried salt.  When the tide goes out, you can watch locals collect the residue to grind it in windmills.
4. Go Trekking.  Sicily is the home of many diverse national parks where nature-lovers can go on unsupervised hikes to the Nebrodi Mountains.  Be sure to take whatever gear you'll need for your trip, as you won't find any shops or park rangers for miles at a time.
5. Explore the Catacombi di Cappuccini.  Just off the city center of Palermo are the historic catacombs of the Capuchin Convent.  For €3 you can explore the remains of 8,000 mummified bodies – a fascinating if morbid outing.
6. Take a Ferry To the Aeolian Islands.  For the person with more maritime interests, you can catch a ferry from Palermo and go island-hopping.  Book a room in Lipari, the main island, and head to the neighboring Vulcano for a soothing dip in a natural mud bath, then take a night boat-ride toward Stromboli to see its volcano spout molten lava.
7. Take In the Culture of Ragusa.  Not only is this town a UNESCO World Heritage Site thanks to its stunning baroque architecture, but it also has plenty of exciting festivals, including an international buskers' festival and a piano and organ competition.
While Sicily is poorer and occasionally more dangerous than the mainland (only in terms of pickpocketing – tourists are almost never targeted for violent crimes), it is one of the few locations in western Europe where you can truly appreciate a slower, more traditional way of life.  Prepare for your trip by looking through our different levels of Italian courses, or contact us at Language Trainers for more information.